Quality hand picked ingredients is just the start
Chocolate should tell a story of skill, patience, and passion for fine craftsmanship and ingredients.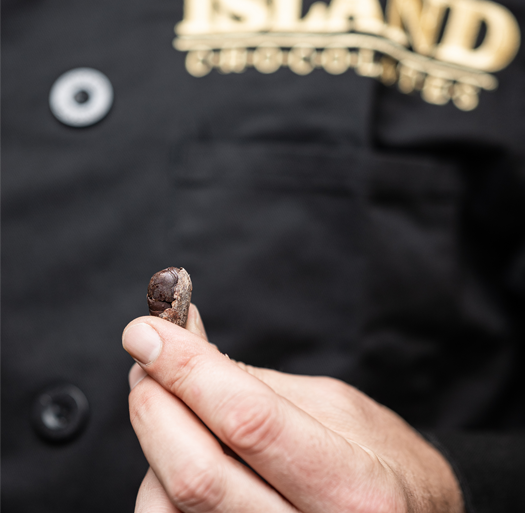 Island Chocolates prides itself on their fine, handmade chocolates. Their specialized process requires melting and tempering machines, a vibrating table, chocolate moulds, mixers, fridges and cooling trays. The most important is the quality of ingredients and the skill and patience of the chocolatier.
For Island Chocolate's moulds, some are made new by hand, while others are over 70 years old when Linda's husband Ron first used them.
The Gilberts don't really have "recipes" when it comes to making their chocolates and especially when crafting new chocolate treats. It's all hands-on and made to suit their tastes. Every batch is all about flavour. But these flavours all start with only the best beans and freshest, local ingredients.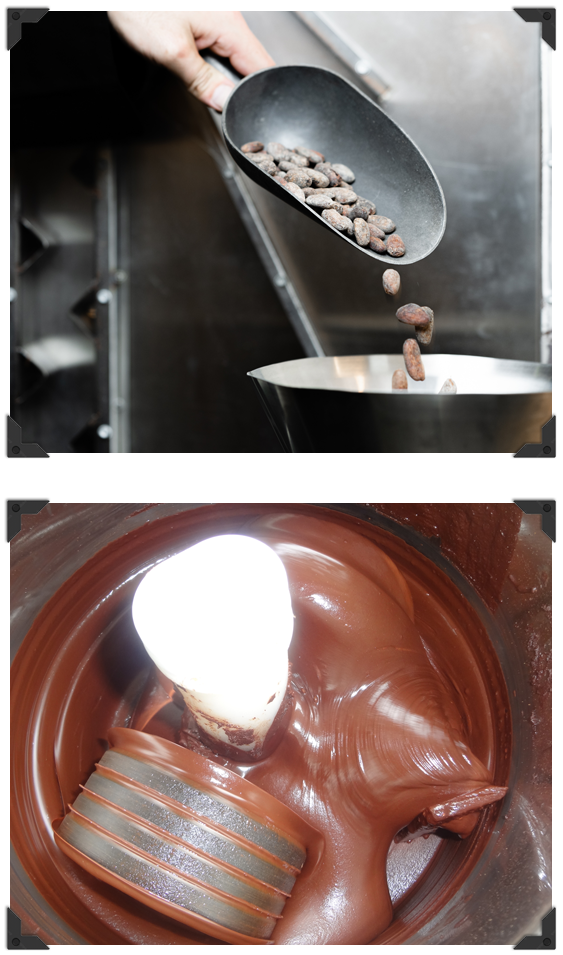 What makes good Chocolate?
Chocolate is dependent on the quality of the raw ingredients and care taken during the production process: roasting and crushing the cacao beans and mixing the cocoa paste with sugar and other ingredients such as milk.
High quality chocolate is shiny brown, breaks cleanly and is smooth, not containing any lumps, bubbles or white specs. Good chocolate should melt on the tongue like butter and taste pure, rather than of cocoa powder. The higher the cocoa butter content, the better. Fine chocolate should not be greasy or sticky at ambient room temperature.
The flavour of the cacao bean is not only dependent on the variety, but also on the soil, temperature, sunshine and rainfall. It is now possible to buy chocolates made with cacao beans from one region (referred to as single source specialty chocolate).
High quality chocolate demands the use of high quality ingredients (cream, flavourings, fruits), precise preparation (slow and careful tempering, proper cooling), and artistic presentation.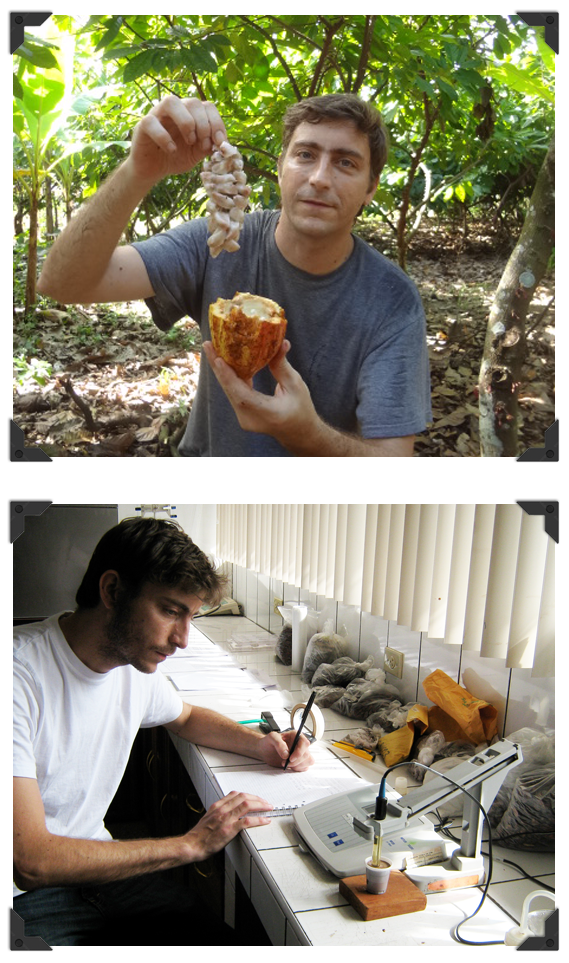 Island Chocolates connection to Ecuador
Ecuador has unique varieties of cacao not found elsewhere, often called arriba or nacional. Ecuador has some of the best cacao in the world.
The Ecuadorian state showed little interest in the Amazon until the discovery and extraction of oil reserves in the 1950's and therefore had invested little in the area. Development is now rapidly occurring and indigenous groups in the area do not feel that their interests are taken into account in oil and forestry development strategies promoted by the government.
Eric Gilbert first went to Ecuador in 2005 as a Trent University student. After meeting with chocolate farmers, and seeing the amount of quality cacao produced there, Eric began working with them as a volunteer and has returned each winter.
Eric's work was in the Amazon, east of the Andes, in Ecuador's Napo Province. He worked with an association of 21 indigenous Kichwa communities, some fairly remote, assisting in the construction of local chocolate processing facilities, teaching workshops on processing cacao beans into chocolate and working with finished chocolate.
Ecuadorian cacao farmers usually have between 5-10 hectares and grow other crops as well. By selling their cacao directly to specific niche markets, and by processing the cacao into chocolate themselves and selling the finished product, the farmers create opportunities for themselves that conserve the ecological values of the rainforest and provide better economic benefits from other crops.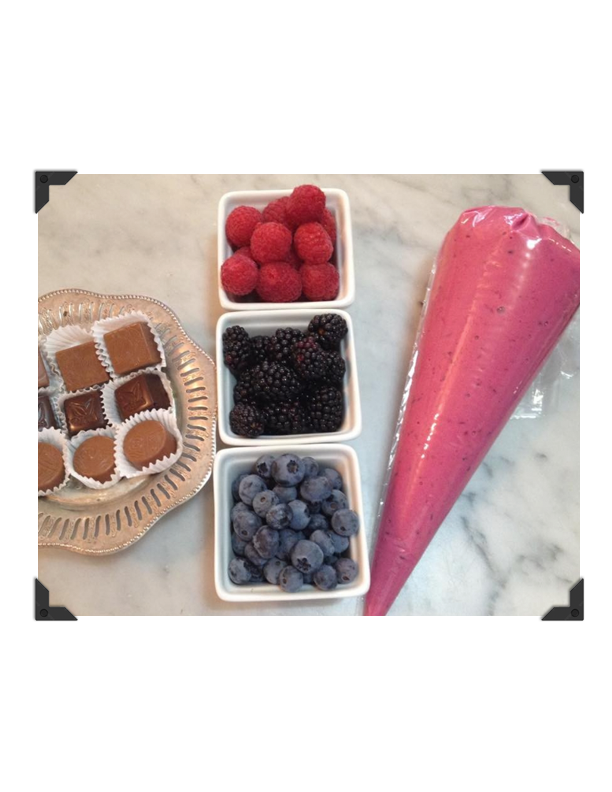 Love of Local Flavours
Many of the fresh fruit truffles are flavoured using locally sourced ingredients. How local? The Gilberts have a nearby farm with 42 pear trees as well as strawberry, blueberry, raspberry, and blackberry bushes.
Be sure to visit us in Victoria where we're always happy to talk (and serve!) all-things chocolate.