Chocolate is a metaphor for life: both are better enjoyed if you take the time to appreciate them.
Island Chocolates prides itself on their fine, handmade chocolates. Their specialized process requires melting and tempering machines, a vibrating table, chocolate moulds, mixers, cooling stations and trays, and A LOT of personally sourced chocolate beans.
The most important ingredient, however... are the skills of the chocolatiers mixed with a bit of patience and a lot of restraint to not stop and sample continuously!
You never know what new chocolate delights the Gilbert family are working on so make any trip to Prince Edward Island includes a visit to beautiful Victoria-By-The-Sea and Island Chocolates.
And be sure to pack your appetite and sweet tooth!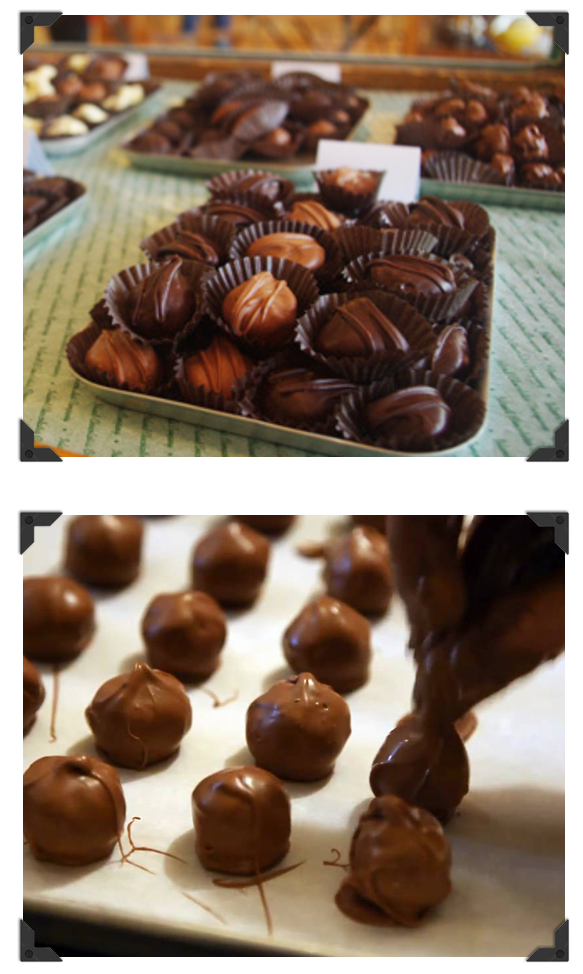 Hand-dipped Truffles
We make our hand-dipped truffle centres in small batches, categorized as International Award-Winning, Seasonal, Fan Favourites, and Limited Edition.
Zesty Lemon-Lime, Peanut Butter Supreme, and Raspberry are our award-winners. These are big three we would say one MUST try while visiting Island Chocolates, and we make these flavours regularly.
All of our truffles tend to make our customers stop, close their eyes, and savour each delicious bite. Salted Caramel, Vanilla, Lively Cinnamon, Maple Walnut, Coffee & Kahula, Mint, Amaretto... everyone has their favourites, including us!
If you're having a hard time deciding which ones to try, we do offer boxed options in a variety of sizes.
We not only make our own chocolate on-site, we also grow the fruit that goes into each truffle as well. We don't compromise when it comes to our ingredients, and only the finest will do.
We offer Gluten-Free and Lactose-Free options as well, because we believe a love of chocolate should know no bounds.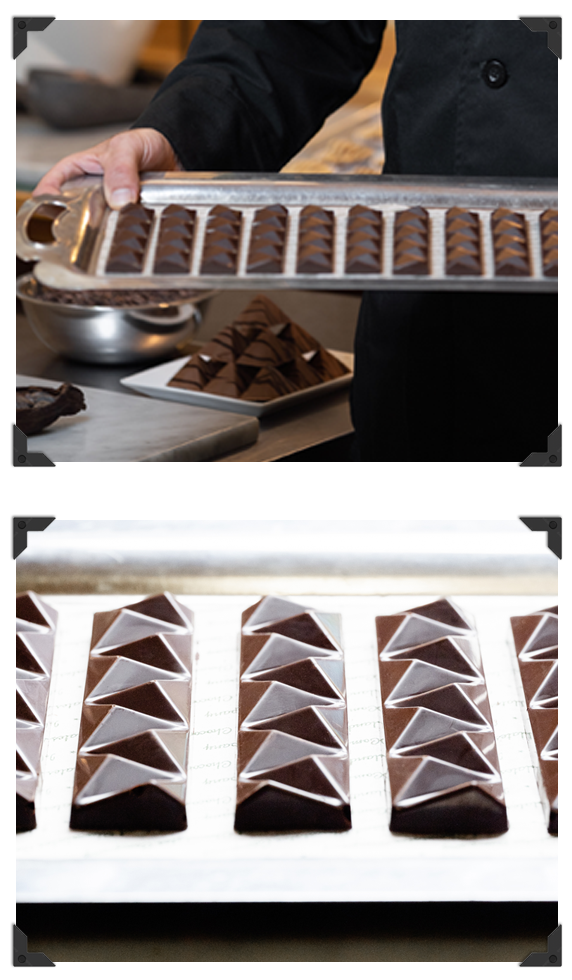 Award-Winning Signature Artisan Bars
For those who relish the finer things in life, our decadent selection of premium single-origin and 'bean-to-bar'chocolate bars are unlike any chocolate you've tasted before.
Each bar is skillfully hand-crafted using single-sourced certified organic beans that vary by region and cocoa percentage. The result is luxurious, flavourful chocolate with different tasting notes and textures based on the source region of the cocao.
Our bars vary by origin and by cocao percentage. Some of the single orgin bars include:
• Tanzania %75
• Santo Domingo %70
• Ecuador %80
• Honduras %80
• Venezuela %72
Sit back, relax, and savour the moment with fine chocolate that pairs perfectly with a great cup of coffee, tea or a fine glass of wine.
Browse our shop for additional chocolate treats, including our Belgium chocolate in our famous Factory Coffee or indulge with a pure shot of chocolate in our café.