Smiles made with every sip and savour.
From espresso to cheesecake to parfaits like no other... all made magical with chocolate!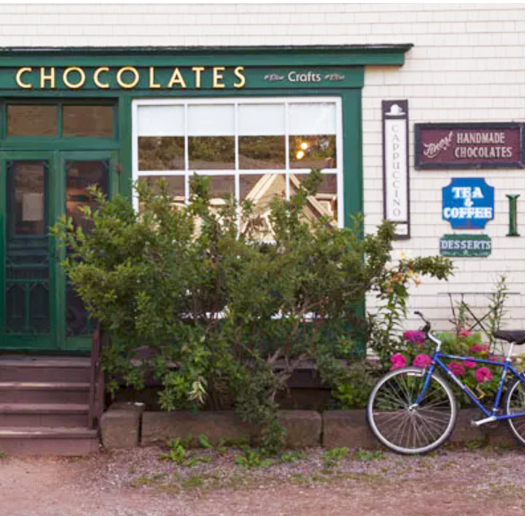 Where desserts are encouraged to be meals!
Have a seat in our shop or on our deck and savour our incredible selection of decadent homemade desserts and fine chocolate treats overlooking the seaside community of Victoria-by-the-Sea, Prince Edward Island.
We also serve a variety of specialty drinks including lattes, cappuccino and iced coffee made with our custom blend of locally roasted coffee. You can even add an extra shot of chocolate to any beverage if you wish.
Plus -- make sure you ask about our WAFFLES! :)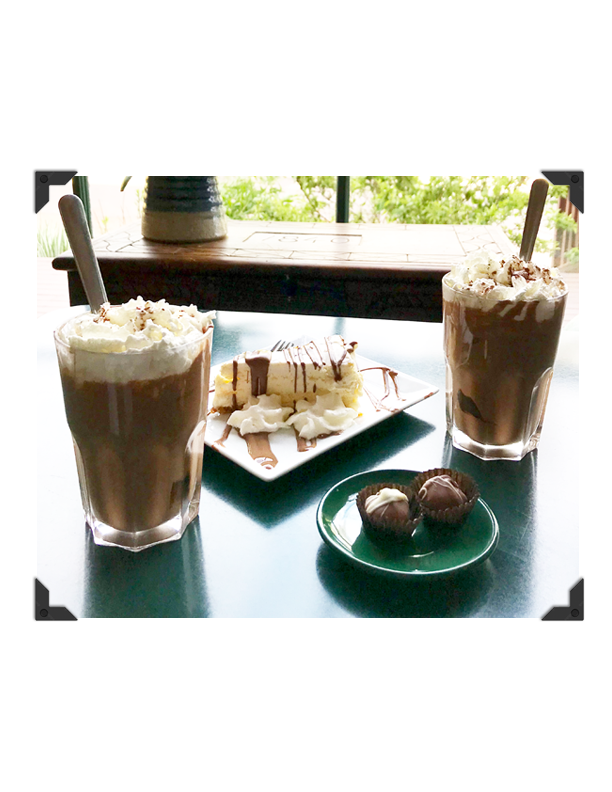 Our famous Island Factory Coffee!
Island Chocolates is home of our signature treat, the famous Factory Coffee -- the only coffee you can enjoy with a spoon!
We begin by lining the glass with warm Belgian chocolate, then filling it up with fresh locally-brewed coffee, and topping it off with real whipped cream.
Our advice? Don't stir it! Simply savour each delicious sip and use the spoon to collect every last chocolate morsel.
We serve locally roasted, custom blended coffee from Caledonia House, PEI's leading gourmet coffee roaster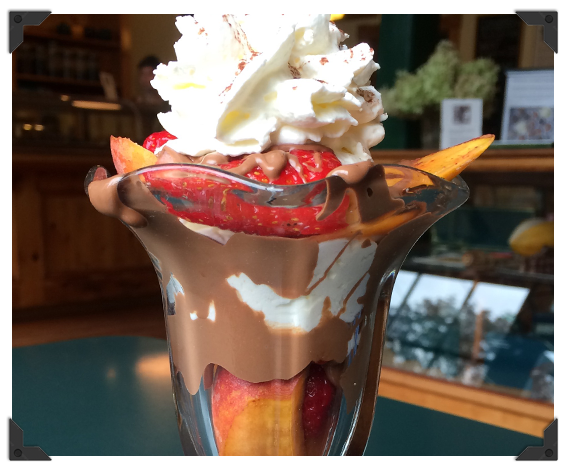 Island Summer Parfaits
Everything you love about summers on PEI in one fabulous dessert -- layers of fresh seasonal fruit drizzled with chocolate and topped off with real whipped cream.
Our summer parfaits not only feature our fine, hand-made chocolate, our family also grows the fruit that goes into into it. A deliciously local treat to be savoured slowly and enjoyed immensely.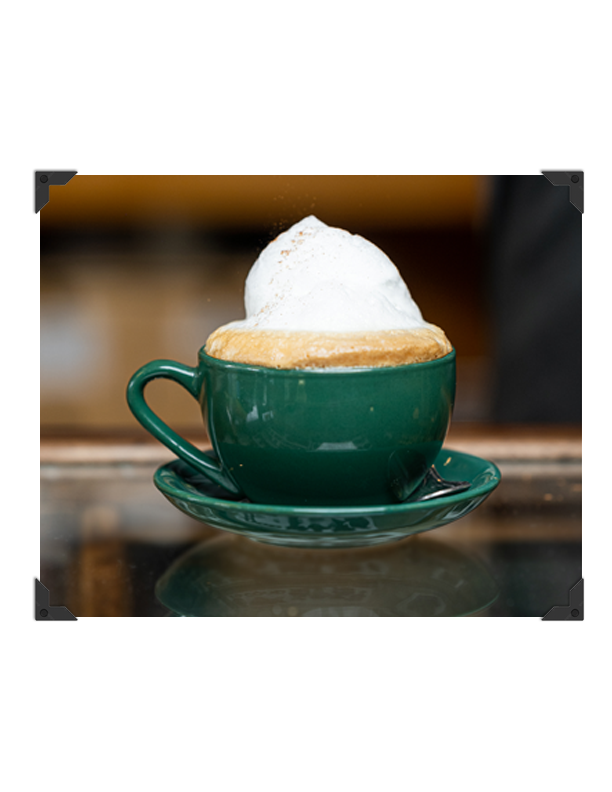 Coffee, Tea, Cold Drinks & More!
We proudly serve our own blend of locally roasted coffee which is exclusive only to Island Chocolates! Yes... we love our coffee beans as much as we love our cocoa beans!
Plus there's no better way to pair our chocolates and desserts than with a speciality café drink like Lattes, Cappuccino, Americana or Espresso. Of course, our Mochachinos are a must as well. We also have a wide variety of teas to purchase or to have as a pot while you sit in with us.
Not wanting a jolt of caffeine today? Then make sure you try our amazing Hot Chocolate which can be enjoyed in the heart of summer as easily as it can in winter. However, do make sure to take a canister of our hot chocolate with you for those colder months.
And if you're wanting something cold, we feature Iced Tea, Iced Coffee, Lemonade and more!
Our desserts and beverages can be enjoyed on our deck, in-store, or as take-out if you're on the go! All while having a chocolate treat or two, of course!